"Healthcare business experts adding value, accountability, and digitalization"
We serve healthcare providers of nearly all types. No matter the size of your entity, VBC can help you be a more effective healthcare leader. Since our founding in 2016, we have built up a team of passionate and thoughtful experts with over 40 years of combined experience and expertise, who put immense amounts of effort into producing great results for our clients. 
Our goal is to empower new businesses with innovative ways to collect and analyze high-quality data from which you can extract actionable insights. Through artificial intelligence and digital trends in healthcare, we can use these insights to create efficiencies that improve patient care while reducing or streamlining healthcare costs  taking all  necessary steps to comply with relevant policies and regulations.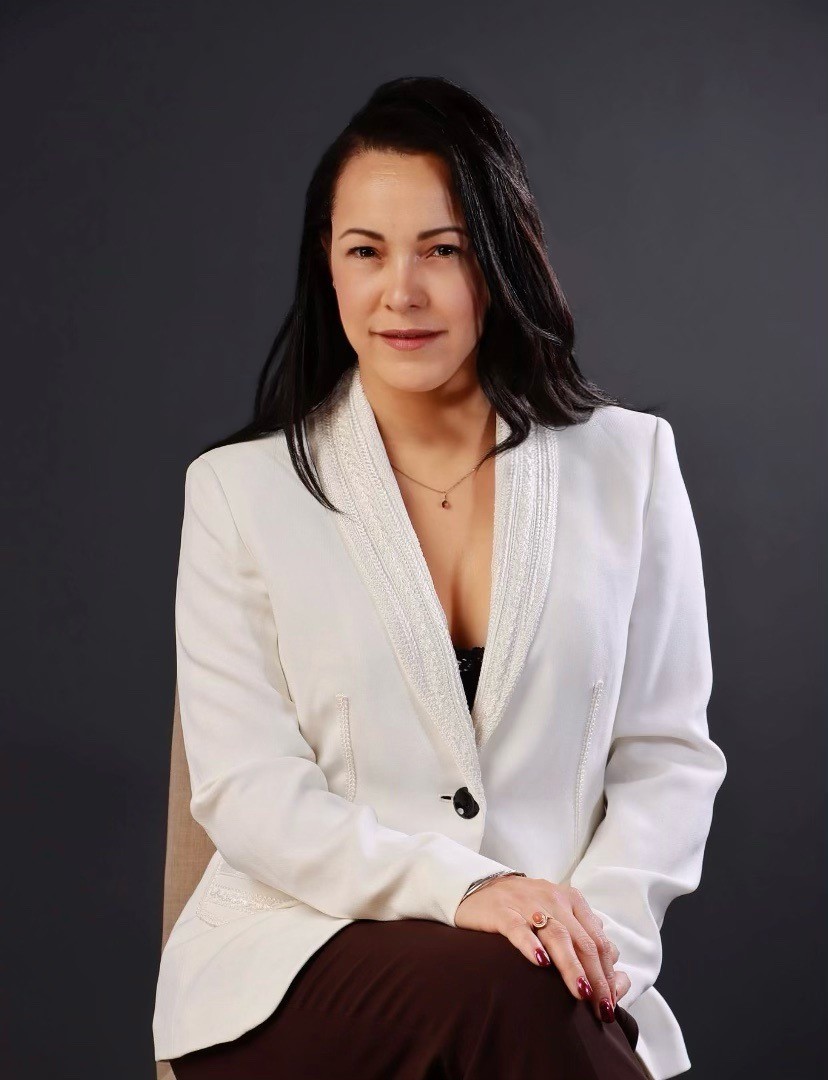 Roxana Valeton Healthcare Founder
Roxana Valeton-Perez is a healthcare executive with more than fifteen years and a proven track record in the areas of Healthcare Business Development (profit/nonprofit), Grant writing, Managed Care, Ancillary Service Development and Physician Contracting. Mrs. Valeton was appointed as the Chief Executive Officer of First Person Care Clinic "FPCC" in May 2017. Since joining FPCC, Mrs. Valeton has strengthened the financial and competitive position of the Federally Qualified Health Center "FQHC". Mrs. Valeton is an anti-human trafficking activist and a fierce advocate of women's rights and mental health illnesses. She leads meanly by example, always doing her best and encouraging others to do the same.
As a mother of two, a wife, an immigrant of Cuban origin, and healthcare entrepreneur, has fundamentally shaped who she is and what her priorities are. It's fueled Mrs. Valeton commitment to create opportunities for individuals in low-income communities and from disadvantaged backgrounds. Her companies are providing a variety of services including Primary Care, Dental, Mental Health, Substance Abuse treatment, Urgent Care Services, Infectious Disease management, Pharmacy and many other services to all, regardless of the person's ability to pay; all directed towards a holistic approach. Mrs. Valeton is a fierce advocate for patients and has several intertwined, ongoing professional goals to provide the best affordable, quality medical care possible to all; and to work closely with legislators, other healthcare leaders, and community partners to ensure our State has a plan to provide the necessary healthcare resources now and in the future.
Mrs. Valeton's specialty is helping organizations, practices and health centers to maximize revenue and enhance clinical performance, coupled with extensive knowledge of physician and ancillary reimbursement methodology and strategy. She serves as a director of the Board of Nevada Primary Care Association, and she is the Board President of The Emerald Foundation, a non-profit company providing health and wealth education, and resources for women and children nationwide. As an ancillary service Mrs. Valeton consults with physicians and physician's groups to credential individuals and practices in order to meet all; AHCA, Joint Commission, SAPTA, CARF, PCMH and State Licenses accreditation requirements for private practices, research clinics and FQHCs through one of her companies named "Valeton Business Consulting", where she and her associates offer Healthcare business opportunities education and financial services,  all focused on Health Equity and Community Wealth and Wellness initiatives. Currently she has excellent business relationships with major provider networks throughout the States of Florida, California, Arizona, Texas, Illinois, New Mexico and Nevada. 

Steven Coryell Technology Integration
Mr. Coryell's' experience's  includes: Serving honorably in the United States Marine Corps, 15 years in law enforcement, five years in state agency drug enforcement, and over 20 years in Healthcare and Security technologies specializing in AI and Machine Learning solutions and software. Mr. Coryell has designed a Private Cloud solution for the Healthcare industry that offers speedy deployment and support.  Presently running in several clinics  providing access to the most current technologies and Patient services solution's with global leaders.  Supported by Data Scientists and AI experts. Mr. Coryell is directing several Proof of Concept projects including the Veterans Administration and others. He has developed a platform for Mobile access and instant access to patients and their information. (PWA) Mr. Coryell has has designed a Healthcare Private cloud that platform resides on an open source Private Cloud. We have multiple solutions designed and ready to implement within that private cloud including, mHealth, Software as a service (SaaS), Platform as a service (PaaS), and Infrastructure as a service (IaaS) all of which provides a comprehensive scope of primary and preventive health care and support services, coupled with their access to a fully compliant telehealth platform that allows us to provide a two-way real-time interactive audio and video calls with beneficiaries. This collaboration gives VBC expertise and resources that might be leveraged in collaborative relationships with states programs. VBC understands that by entering into collaborative relationships with these programs, We will strengthen their own financial position, advance their program quality goals, enhance the continuum of care and the kinds of services available to their patients, and further their mission by improving the quality of care and accessibility for their beneficiaries